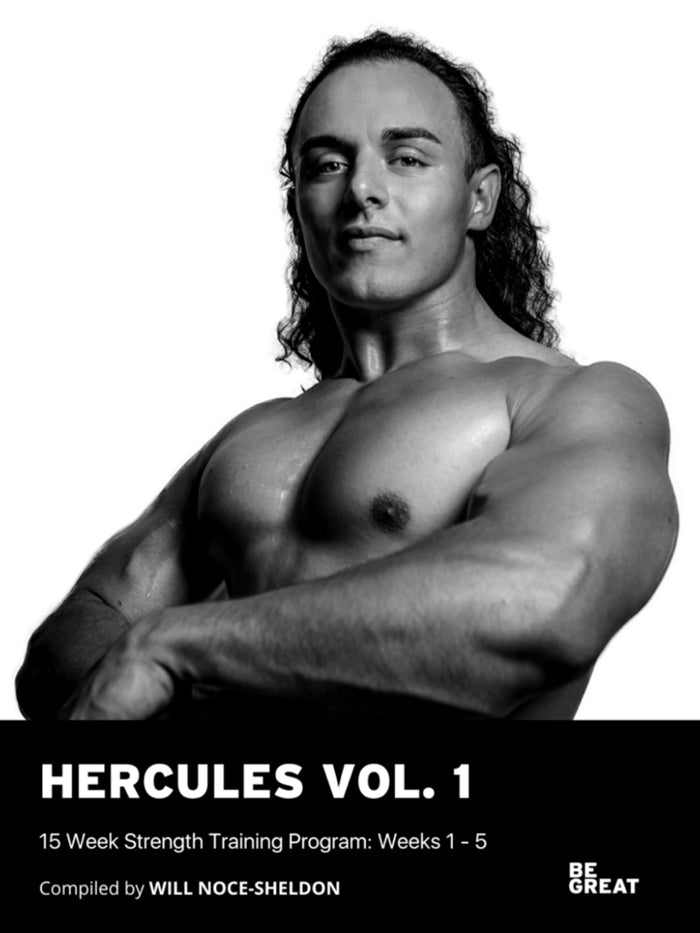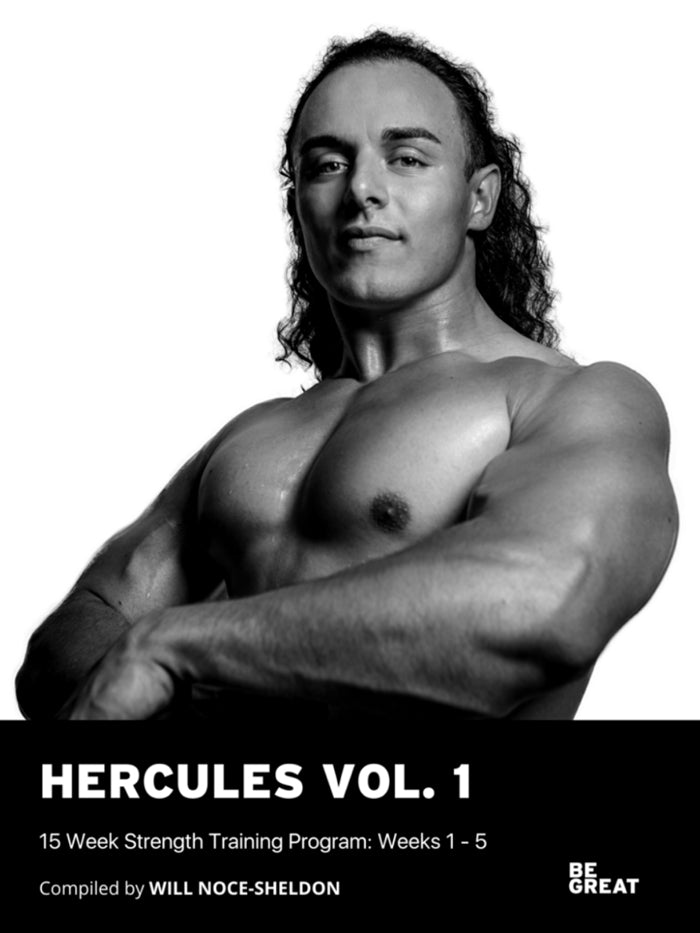 HERCULES PROGRAM VOLUME 1
ADD TO CART
Hercules is a 15-week program, with 5 workouts per week that have a muscle building and functional body building focus. You will get stronger, you will be able to put on lean muscle mass, you will increase your endurance, and you will also build the ancillary muscle to keep the body balanced.
Sample workout
MOBILITY WORK:
LATERAL LEG RAISE - 3 SETS OF 15
BANDED CRAB WALK - 2 SETS DOWN & BACK 20 YARDS
FIRE HYDRANTS - 2 SETS OF 10 EACH SIDE
A) DEADLIFT- 4 SETS OF 10
B) BARBELL HIP THRUSTS - 4 SETS OF 10
C1) DB RDL'S - 4 SETS OF 10
C2) DB BULGARIAN SPLIT SQUATS - 4 SETS OF 10 EACH SIDE
D1) BANDED CRAB WALKS- 4 SETS OF 15 EACH DIRECTION
D2) DB SIDE LUNGES - 4 SETS OF 10 EACH SIDE
F1) PLATE FRONT RAISE - 3 SETS OF 15F2) PLATE OVERHEAD PRESS - 3 SETS OF 15
F3) PLATE UPRIGHT ROW - 3 SETS OF 15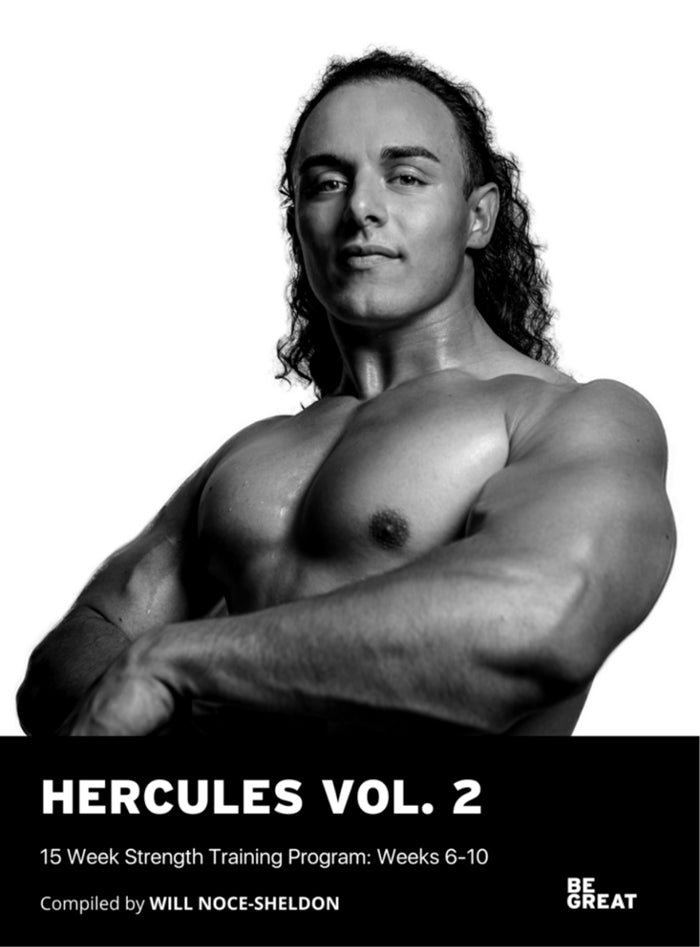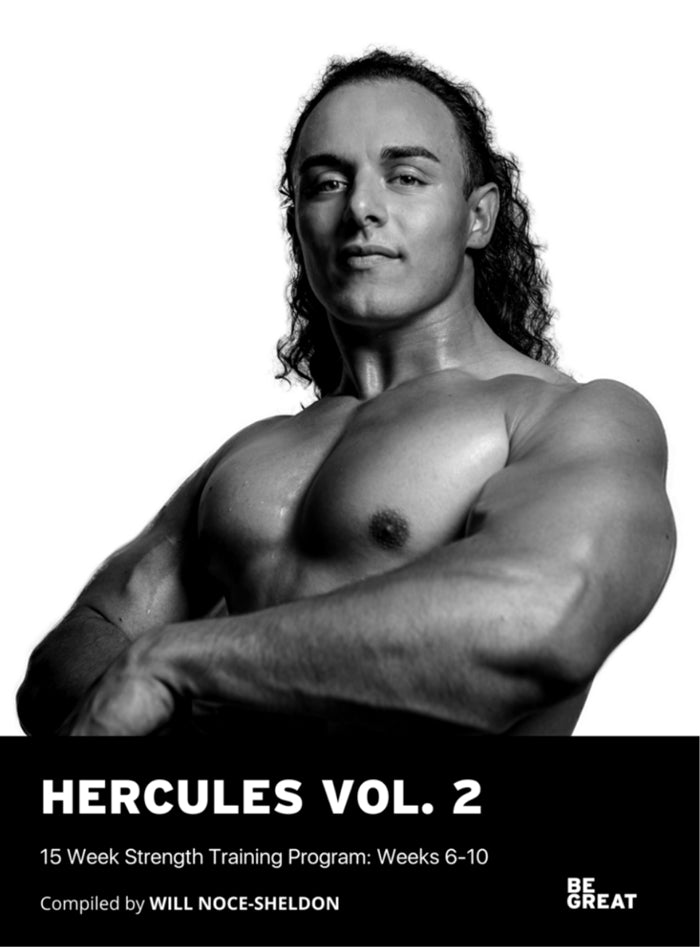 HERCULES PROGRAM VOLUME 2
ADD TO CART
Time to add a bit of weight and push the boundaries!
These next 5 weeks is about adding weight to your excercises incrementally, making sure form doesn't falter, keeping the pedal to the floor, and building solid muscle week-over-week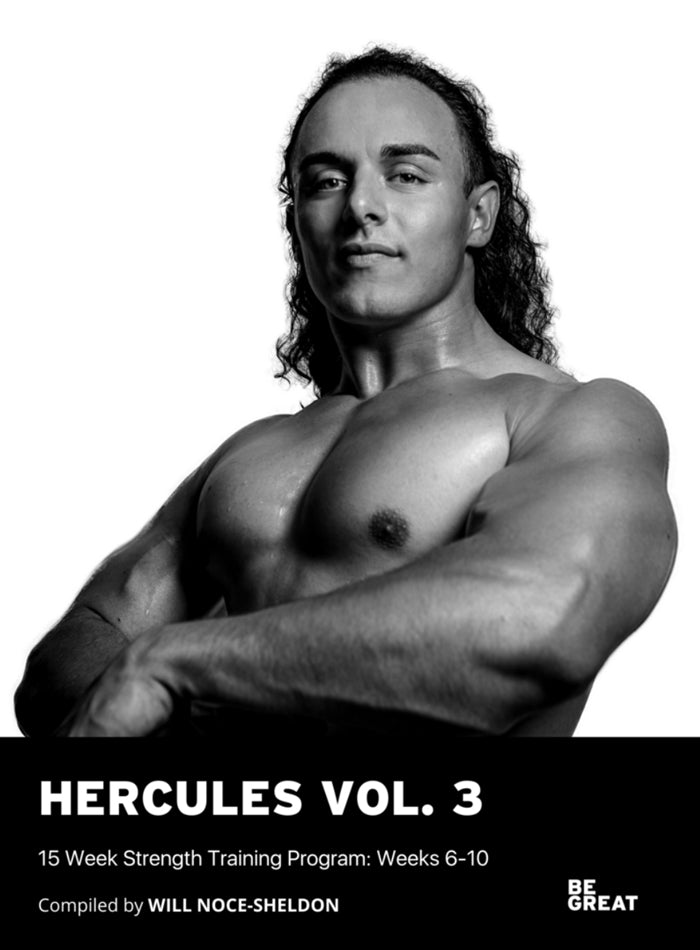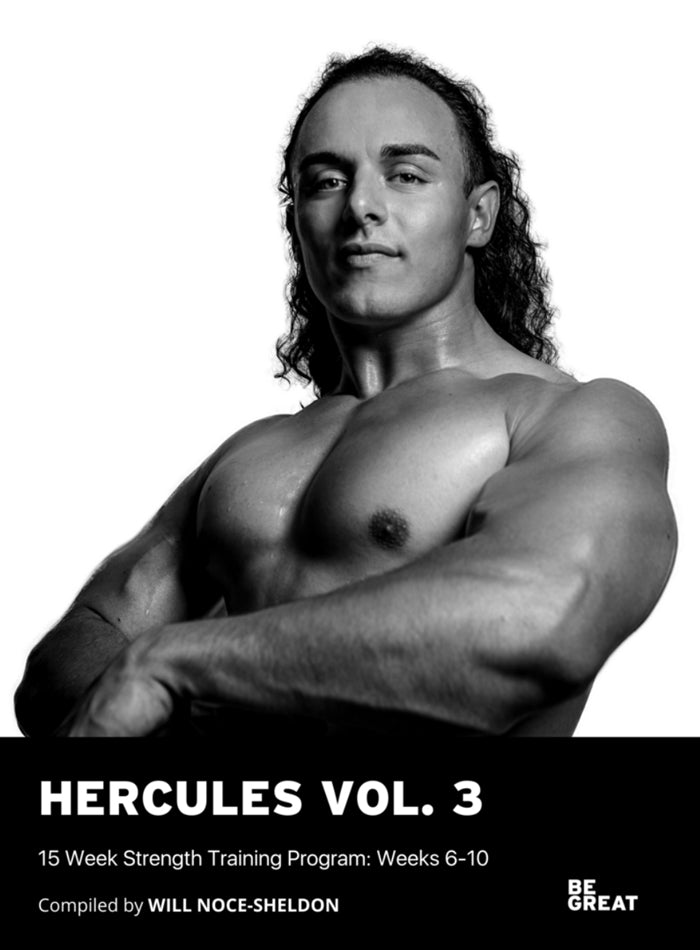 HERCULES PROGRAM VOLUME 3
ADD TO CART
These next 5 week are about pushing the weight to your highest limits, maintaining proper form, and putting yourself to the test. As before, Hercules Vol. 3 contains a significant focus on abs, obliques, lower back, shoulders, scaps, hips, etc.
Continue to record your sets, reps, and weight for each lift each week. This is how we see progression.