I Would love to work with you
I help high performance professionals avoid burnout, stay focused, and have an unfair advantage against their competition by being fit.
I work with people who want to be great; people who know that greatness is something that bleeds into every facet of life, from professional to family to fitness
1:1 COACHING
I educate you on exactly what it takes to start gaining control of you
100% ONLINE
Get the information you need to lasting sustainable change in your life!
WORLD-CLASS ACCREDITATION
Trust that you are learning from a licensed professional. NASM certified.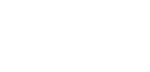 My Promise to you
I want you to have fun in doing this. I have worked with hundreds of people that have all been in the same spot that you are. Scared to get going, don't know what to do, and thinking maybe this isn't right for me. All of these people have overcome those same fears and challenges. I can assure you that I am the right place to go. I am the right coach to do this with.
No matter what your uncomfortableness is, I can help you through it. I am here for the journey. I am committed to working together, and committed to the process of changing your life. As long as you are willing to do the work, I will meet you half way.