At BE GREAT, we want to understand the why behind your health and fitness goals. From here, we collaborate with clients on an approach that aligns with who they are and who they want to be.
Our clients gain a strong understanding of nutrition and how to achieve their desired results. They gain a much greater relationship with food, self confidence, how to be consistent, and have the knowledge to maintain their results long term.
BE GREAT =
Fitness + Nutrition + Accountability x
Mindset + Discipline + Action
What our coaching is about:
Helping men and women who have been chronically dieting fix their broken metabolism, get stronger and lose weight for good
What do we solve?
Fat Loss, Nutrition, Body Recomposition, Behavior Change + Mindset, Strength/Athletic Performance
What do I not solve?
Powerlifting Competition Prep
Bodybuilding Competition Prep (Physique, Bikini, Classic)
INTERESTED IN WORKING WITH US?
What all do 1:1 clients get?
Check-ins

Weekly Check-ins assessing your calendar, habit tracking, nutrition tracking and workouts
Benchmark Calls

Monthly Benchmark Calls, which is a strategy session with Coach Will to ensure that you are progressing and on the right track!
Communication

Private Messaging with Coach Will to get all questions answered
Community:

Access to our Private Community where we do challenges, mindset talks, Keep it Simple Meals, and more
Office Hours

Weekly office hours where you can meet with Coach Will and the team to get all questions answered that come up during the week
Group Calls

Every month we will have monthly group calls where we go over topics and you can ask any questions that you have to Coach Will and the team
Client Resource Portal

Educational resources (Nutrition Guides, Fitness Programs, Habit Practices, Recipes, etc)
*We require a 3-month commitment from all clients
INTERESTED IN WORKING WITH US?
1:1 COACHING
We educate you on exactly what it takes to start gaining control of you
100% ONLINE
Get the information you need to make lasting sustainable change in your life!
WORLD-CLASS ACCREDITATION
Trust that you are learning from a licensed professional. NASM certified. PN certified. NCI certified. HCI certified.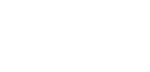 "How Do I Start?"
Complete the 5 Minute Application (Apply Here)
Book a free personalized roadmap call to assess your goals with our team
Are you interested in setting aside some time to put together a bit of a personalized roadmap for you to follow and walk through some of the strategies our clients are using that are working really well?
Mission
BE GREAT is a company founded to help people become the best version of themselves.
INTERESTED IN WORKING WITH US?